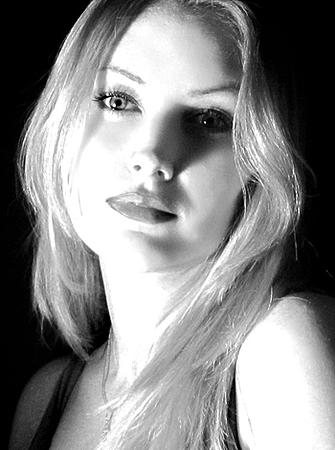 "Painting is my visual and emotional thought process about nature, life, love and eternity. Everyday impressions that are accumulated in my mind are the source of my imagination. I make an effort to create art that not just reflects my thoughts but involves the viewer in the process of thinking and finding depth in each piece."
Associations: Active Member of the Federation of Canadian Artists
Posters/Offset Lithography/Canvas Transfers: Sold worldwide online and through framing shops and departments
Birth: Novosibirsk, Russia, 1982

Training: Nadia moved to Canada, settled in Montreal in 2002 and inspired by the Canadian outdoors, began to paint abstracts and landscapes. She received her education in Russia where she attended art school, although she considers herself to be a self-taught artist. The passion for art was born in Nadia when she was still a little girl. This passion led her to enrich her knowledge for art. Nadia believes that to be a professional artist it takes patience, perseverance and practice. Nadia puts her heart and soul into everything she paints. Her paintings are influenced by the exceptionally varied life she has experienced, having had the great opportunity to travel around the world over the last decade. Her canvases show a very personal way to create pictorial space by using a combination of contemporary and abstract landscapes. Both her use of colour and her compositions are simply brilliant and leave a lasting impression on the viewer.

Medium: Oil, acrylic and mixed.

Group exhibitions / representations:

2006 - NUANCE: Versed in Abstraction Show (Tay River Gallery, ON)
2006 - Same Subjects, Different Paintings Show (Federation of Canadian Artists, Vancouver, BC)
2006-2008 - Fortunes Rocks Fine Art Gallery - representation (Guntersville, AL, USA)
2009 - Winter Group show (Hittite Gallery, Toronto, ON)
2010 - Mood Color Show (Siberian Masters Gallery, Novosibirsk, Russia)
2010-2012 - Emeraude Gallery - representation (Montreal, QC)
2012 - Le Bourget Gallery - representation (Montreal, QC)
2014 - Galerie Lounge - representation (Quebec city)
2015 - "Brush Off" Competition/Exhibition/Fundraiser for Alzheimers at Avenue Art Gallery (Montreal, QC)

Solo exhibitions:

2014 - Kirkland Gallery (Kirkland, QC)

Events:
2014 - Lakeshore General Hospital Foundation - BATON ROUGE Event
2021 - Lakeshore General Hospital Foundation - 23rd Fundraising golf tournament

Collections: Private collections throughout North America and Europe

Book covers: "Un Discurso En La Plaza de Abril" by Juan Luis Castro

Publications:

Abstract Art by Nadia Beltei Book, 2009, 68 pages.

In 2010 Nadia published her first book in the series Children's coloring and activity book: Emily's Books.